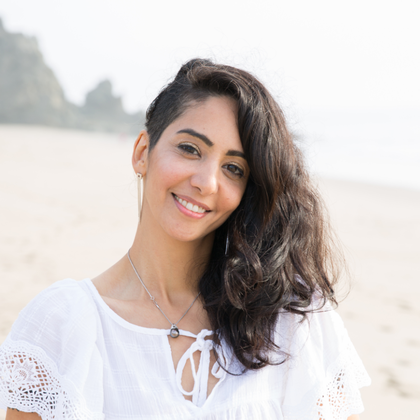 offline
Main Specialty
Energy Healer
Main Tool
Can Read Without Tools
About Me
Reviews
Schedule
Main Specialty:
More Specialties:
Main Tool:
More Tools:
Reading Style:
About Me:
In the name of God, the compassionate merciful.
Hello and welcome! My name is Ava Naeini, I'm a psychic/medium based in Los Angeles. I'm grateful to God for the gifts of:
- Clairvoyance
- Claircognizance
- Clairaudience
- Clairsentience
I'm able to channel the spirit messages and perform remote healing. I use tools like tarot when there is a need. You can come to me with all of your questions and problems and as long as you are patient about the solutions anything can be figured out with the help of God almighty. We all need to trust him more. The ultimate power is his and true happiness and joy come from him. The one we come from, and the one we go back to.
A little bit about me, as a child I was always sensitive to the environment and felt a close connection with God as if he is my best friend whispering secrets into my ears. Guiding me through my challenges, showing me signs. Throughout life, I established myself as a computer scientist however that never fully resonated with me as who I was. I was always looking for more and finally found it in 2016 when my journey of self-healing and discovery started. Something that never ends and continues to grow and serve me every day. We can never be too or fully conscious on earth. We can never be too aware. Awareness is like a never-ending ocean that we swim in, move forward, then pause and reflect to learn more. All has to be done gracefully and that's a learning step as well. We are a collective conscious and I'm honored to be able to increase the frequency of it inshallah (God willing). As part of that, I would love to guide you in your journey of growth, wherever you are to support you with what you need and desire. To provide more light on your path so obstacles are weakened and blockages are softened and removed. Healing is always present; we have to choose to take that path and we have to be ready for it. I look forward to connecting with you and helping you with the light.
Blessings and hope
Ava
The hours and dates you see in this calendar are displayed according to your TIME ZONE.