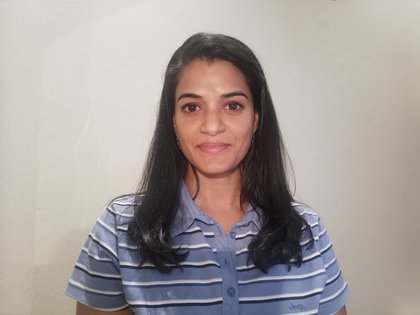 online
Main Specialty
Breakup & Divorce
About Me
Reviews
Schedule
Main Specialty:
More Specialties:
Main Tool:
More Tools:
Reading Style:
About Me:
Hello and welcome. My name is Vivika and I am an experienced Rune Vitka, Tarot card reader, and counselor.
My specialties are:
· Career readings
· Relationships readings
· Life guidance readings
I was born with clairaudient and clairsentient abilities and although this was very troubling for me as a child, I was only ready to connect with these abilities and use them to help people as an adult. I completed two university degrees in religious studies and psychology and am a trained counselor. 14 years ago, I experienced a Runic initiation and have been working with and studying runes ever since.
My tools of choice are:
· Runes
· Tarot cards
· Lenormand cards
· Pendulums
In my readings, I employ a combination of these skills to unpack any personal questions you have, to provide you with the clarity you need to move forward. I will also provide you with advice from spiritual guides to help you work through your own unique challenges.
When you connect with me, I may ask you a couple of questions to secure an energetic connection with you, and then I will get straight into the reading. Feel free to ask me personal questions since it is your space to explore your options. A good way to ensure you get the most of your session with me is to be fully engaged and ask questions where you need clarity. Learning about how your future may unfold can sometimes seem scary, and this is simply because as humans we are afraid of the unknown – however, you can feel safe knowing that there will not be anything scary about my readings since I aim to advise you in the best way possible to allow you to make decisions for your own highest good - this is the wonderful crux of rune-work.
I invite you to connect with me so that we can work together to understand the causes behind patterns and recurring events in your life and look at possible options for the future.
The hours and dates you see in this calendar are displayed according to your TIME ZONE.