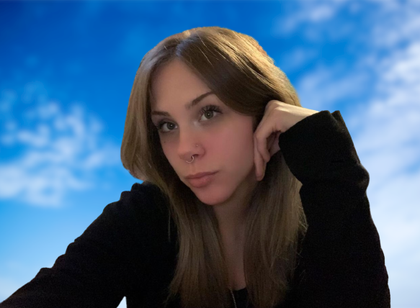 offline
Main Specialty
Finding New Love
About Me
Reviews
Schedule
Main Specialty:
More Specialties:
Main Tool:
More Tools:
Reading Style:
About Me:
Hey there! My name is Raven, and I am a highly intuitive/clairaudient third generation tarot card reader. Since my grandmother and mother both read tarot, it was pretty inevitable for me to at least be curious. I began dabbling in tarot in 2017 when I was 16 years old.
I would bring my cards to the school cafeteria, and my peers, mostly curious strangers, asked me for a reading to which I obliged. They were so in shock at the accuracy that I knew this was something that I had to continue to pursue. I started reading professionally in 2019, running a small at-home psychic business with my mother, and I haven't looked back since. My favorite thing about reading is being able to genuinely connect with my clients, providing honest and accurate readings; Helping them move forward with any situation or hardship that they might currently be facing.
My reading style is empathetic, compassionate, yet direct. My specialties are love and relationships, which also includes new love/breakups, but I also commonly work with time predictions as well as finances. I am very excited to connect with you and provide you with the truth about what you are currently facing.
The hours and dates you see in this calendar are displayed according to your TIME ZONE.