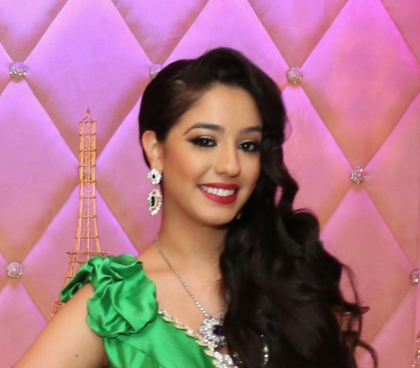 offline
Main Tool
Can Read Without Tools
About Me
Reviews
Schedule
Main Specialty:
More Specialties:
Main Tool:
More Tools:
Reading Style:
About Me:
Hello! I am a natural-born third generation psychic and clairvoyant. I have been a professional clairvoyant and spiritualist guidance counselor for over 11 years but have been a clairvoyant all my life.
I can pick up on in-depth details from your energy and others around you with just your name and date of birth. I love helping people I am non judgmental, compassionate, and caring - I will always be there for you.
Do you need to know what your relationship is like? Are you needing to know if he or she is the one? If you are looking for a truthful, honest, positive, compassionate reading reach out to me today.
I can communicate with spirit guides and angels to be providing you messages to your higher self into the higher divine of your fate.
I offer information on how to grow your spirituality to become stronger and more knowledgeable with your own intuition. Please provide your first name your date of birth anyone else you may be asking for.
I specialize in any and all life matters do not hesitate to reach out to me when I have nothing but positivity for help and offer.
Are you needing to know when your break is finally going to come when your happiness is going to start? When you feel your life is truly going to begin, do you feel like your living a life you aren't meant to live? Are you needing to know if he/she is the one, are they faithful?
I can help you through all aspects of life but specialize in love and relationships marriage, career, family matters, guidance counseling you don't have to do it all on your own I am here to help and guide you call me today for a better tomorrow!
The hours and dates you see in this calendar are displayed according to your TIME ZONE.