Your Local Psychic Shop
TL;DR

When you want more than just an online reading, your neighborhood stores offer shopping, fellowship, and community.
There is nothing like the feeling of getting a psychic reading from the comfort of your own home either online or over the telephone. The privacy and convenience of this can be the number one thing that makes people hire an online psychic. Some people, however, need more of the personal touch of meeting a psychic in person, and see going into their local psychic shops as a necessary part of their lives. More than just a source for psychics and mediums to read for you, your local shops can become a home away from home of sorts, and offer so much more than just readings
How to Find nearest psychic places
When you are asking yourself, "What are the Psychic Places near me?" Know that your nearest psychic may be the best psychic for you when it comes to readings, but you will want more details about what individual shops offer before you commit. Don't forget that you can always visit multiple shops, and benefit from all the services each of them offer! Like finding an online psychic, a great way to find local shops is to do an internet search. Typing in things like "Psychic near me" including your city and state or zip code can turn up excellent results.
Psychic near me Westerville Ohio - Bing
Searching on Yelp shows customer reviews and a quick rundown of details of local businesses without you having to take the extra time to visit their individual online shops.
Top 10 Best Psychic in Columbus, OH - Last Updated May 2021 - Yelp
Then, clicking on a listing will pull up all the information you want to read:
MYSTIC NIRVANA - 111 Photos - Spiritual Shop - 133 S State St, Westerville, OH - Phone Number - Yelp
The Human Touch
Some need the intimacy of community to feel they are fully benefiting from their spiritual path. Going into your favorite shop and seeing all the people who keep it running may be something you find necessary, and you don't feel quite like yourself if you don't go often enough. Meeting like- minded individuals at shops furthers development of your psychic gifts and forms lifelong friendships. Sometimes, gathering with other people is the only reason people frequent the psychic places of business, and it's all they seek in going. Others seek the amazing resources these shops that function as community centers offer. You can find beautiful things to buy including ritual tools. You can take classes and do ritual, and you can join in greater Community events the shops facilitate or advertise.
Merchandise and Shopping
Who doesn't love to shop? Many psychic shops offer rows and rows of brand-new metaphysical books on a plethora of topics as well as sparkling crystals, glistening jewelry, hand mixed oils, and incenses. Buying stones for psychic abilities and oils for magical practice may not be at the top of your shopping list, but your stores will have much more to offer than just these basics. Many shops specialize in something besides these basics, however, some offering one-of-a-kind things you can't find anywhere else. You can find original art, unique clothing, handmade ritual tools, eclectic home décor, and all sorts of goods from local metaphysical and psychic crafts persons to take home. The only problem you will have is deciding which great things they offer for sale that you want the most!
Classes and Rituals
The opportunity to circle with other's to learn together is one thing stores offer. From classes that help you with tapping into psychic ability, to learning how psychic your pet is, your local shop is ran with the talents and expertise of a team of metaphysical professionals. Some don't just teach or give readings, but they also officiate ritual for moons, Sabbats, and various seasonal celebrations, like the leaders in any religious tradition. You can find people to officiate a wedding, give couples counseling, and even lead baby blessing ceremonies. Some find instructors who will train them on their own clergy path, and some find that there is nothing that makes them grow better in their own studies than learning with other students.
The Greater Community
Your local shop will participate in more than just things related to your personal spiritual path. Spirituality in action through working towards social justice is often planned at these shops, including raising donations when necessary, and visits to members of the community who are ill. Some shops join other groups for Interfaith activities, and link people together with organizations they would otherwise never have heard of. Shops pay for merchant booths at festivals, and markets during the warmer months, and take their works and goods on the road. Some shops even get involved in activism, influencing how people vote, care for the earth with community cleanups, and build bridges between groups within the community.
You don't have to wait for somebody else to set things in motion. Ask yourself what things you would like to see provided to your local psychic community, and contact your shop to get started today. You may be the one who gets others stirred to action by inspiring them, or you may work better as a volunteer behind the scenes. Either way, your personal talents will be very much appreciated by your local facilitators who will be lucky enough to meet you at a store.
The Shop Experience isn't for Everybody
While all of these things are wonderful, not everybody wants to go into shops and get involved in all of it. Many of the resources shops offer can be had in some form through online merchants also. Nothing beats a simple over the phone psychic reading for a quick answer to all your life's big questions. Your best love psychic may just be an online chat or phone call away, and you can enjoy the benefit of having a psychic always available to you no matter what your schedule is like. You can order merchandise through the mail, and like-minded folk who become your soul kin can be met online any day of the week.
Better yet, why not take advantage of your local Psychic Shops and your online resources also? Mysticsense is available twenty-four hours a day, seven days a week to serve you. Get started with your online reading with us today!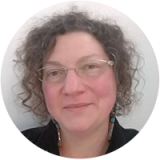 About the Author: Saoirse has studied magic and lore for most of her life, but started walking her own Magical Path after being spiritually reborn in the desert. Today she shares her gifts as a Psychic and Content Writer for Mysticsense and she writes for Pagan Pages emag.



Back to feed